Services Provided By Defining Energy, LLC
When you have need of any kind of electrical services, whether commercial or residential, the company to remember is Defining Energy NW. Our expert technicians have 30+ years of experience. We are capable of diagnosing and troubleshooting any kind of electrical issues you may have. We offer a great many services to clients, if it has anything to do with electricity, chances are we've done it before, and we've done it well. Browse through the partial listing below of our provided services, and please contact us when you have a project in mind.
Electrical Panel Changeouts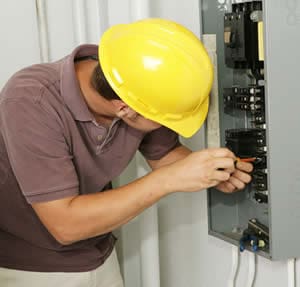 When you find that circuit breakers are constantly tripping on your electrical panel, it's a sure sign that you need an upgrade. We can upgrade your panel so it's safe for handling all the electrical needs of your home or workplace, and so you won't have to worry about overloaded circuitry.
Rewires – Kitchen To The Whole House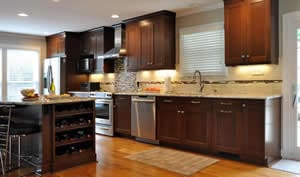 If you live in an older home, it's very possible that the wiring has become worn or outdated, and is inadequate to meet the demands of modern electrical appliances. Kitchens are one place where this shows up in a big way, since that's where many electrical appliances and devices are used. Wherever you might need old wiring replaced, or new wiring installed to accommodate the changing needs of your family, we can handle it.
Multi-Family- New Construction Builds & Remodel's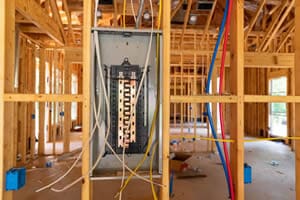 Multi-family dwellings typically require a lot of detail. Our team is versed in working with duplexes to 30units. With electricity being a commodity, we have you covered with the design, if needed. We can value engineer with our vast network of vendors to get your pricing into your budget. If a remodel is on the mind, we can come up with creative ways to get power to the new component or added area.
Lighting Retrofits – Working With Utilities
You might be thinking of installing exterior lights so you can have evening entertainment on your patio, or you might simply need more interior lighting for rooms that don't get enough natural light. Whatever your needs are, we can supply the perfect lighting scheme for your home.
EV Chargers From 1 To A Whole Bank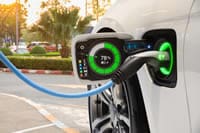 If you own an electric vehicle, you've probably already found what a hassle it is to have to dash to the local charging station whenever you get low on power. We can install an EV charger at your location, so charging can be as convenient as starting your car each day.
Commercial TI's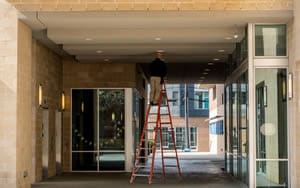 Workplaces often require electrical work to accommodate the changing needs of the business, either because of added office space or because existing electrical service is inadequate for a growing company. No matter what your business may need in the way of electrical work, our trained specialists will be up to the task, and we'll get the work done with minimal disruption to your operation.
Surge Protector Installation
It may not happen often, but if you experience an electrical power surge even once at your home, there could be a great deal of damage done to appliances in your home, or to the home itself if the surge were to trigger a fire. Let us install a surge protector at your home to prevent such possibilities.
Heating & A/C Circuits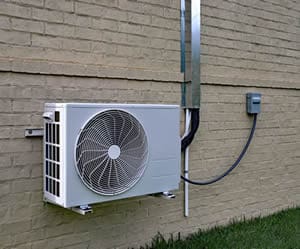 If your home or workplace wasn't originally wired for heavy-duty appliances like a furnace or air conditioner, we can bring you up to snuff with expert wiring that will accommodate the needs of major appliances.